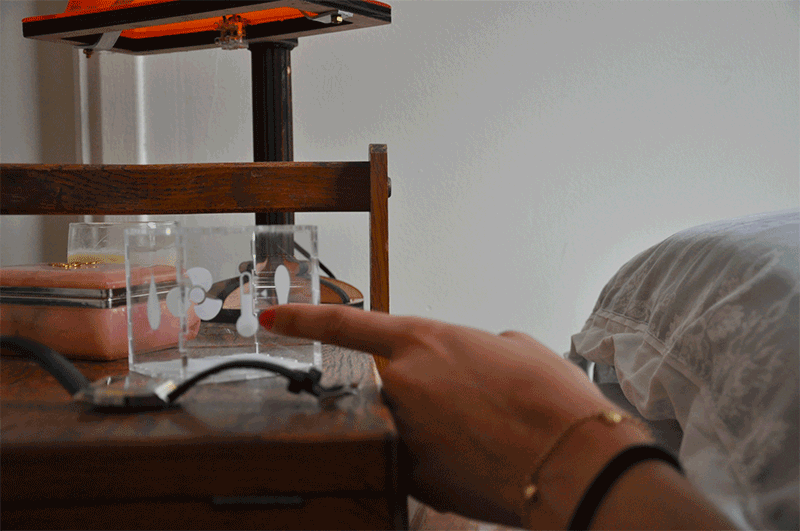 January > June 2014
Internship as project manager @ Ubiant
I joined Ubiant, a french start-up specialized in smart home and green technologies for a six-month intership.
Anne Aflalo and I were in charge of developing HEMIS (Home Energy Management Intelligent System), a solution based on artificial intelligence that will reduce the energy consumption of buildings while maximizing the well-being of their occupants.
Our objective was to think and specify new products and concepts for the company :
- Competitive benchmark
- On site observation of human behaviors at their home Shortlisting of key needs to be satisfied
- Development of possible concepts Product specification and briefing towards design and technical teams Prototyping delivery (hardware and software)
- Participation in brainstorming sessions around the economic model of the project.
- Testing mockups on users, in order to optimize interface in terms of ergonomics and ease of use.
Observation of more than 14 people in their homes allowed us to see that consumers are reluctant to integrate artificial intelligence at home, especially when its materialization doesn't fit with their interior decoration. Bearing this in mind, we designed a "chameleon" cube able to match with any interior. This cube will alert you when you exceed your energy goals by moving out of its camouflage look.
+ Green technologies
+ Biomimetism
+ Smart home
+ IHM / UX
+ Product Development
+ Service design
+ Specifications
+ Project management
+ Digital Manufacturing
+ Business Planning